London Couriers
Do You Need Professional London Couriers Specialising in Same Day & Next Day Delivery of Parcels, Pallets, Letters, Documents & Loose Loads?
Choose London Couriers For Fast Same Day Delivery Of Parcels & Pallets In London Or Nationwide.
We Are Professional Same Day London Couriers & We've Spent 25 Years Delivering On Our Customers' Promises. Isn't It Time You Let Us Deliver On Yours.
Need London couriers to provide same day collection & delivery of parcels or pallets?
Whenever you need a professional London courier to organise an urgent parcel delivery in London or anywhere in the UK contact us – we will dispatch one of our London parcel couriers immediately to collect and deliver your parcels on a same day service.
We offer a reliable same day courier service around London for express delivery of both your London parcels & pallets, including ADR parcels or pallets containing hazardous materials & other dangerous goods. We can of course also handle urgent same day delivery of letters & documents with a 24/7 collection & delivery service.
London & Nationwide Delivery Of Legal Documents & Bundles
Organising couriers so our London clients can have their parcels or pallets delivered on the same day is our speciality, along with delivering their letters, important documents or even legal bundles between London law firms or directly to a court in London or nationwide when necessary.
As a same day London courier company we can quickly have one of our local London couriers collect & deliver your parcels in London itself or to anywhere else in the UK at highly competitive prices.
Whether it's just a small same day parcel delivery in central London, a London pallet delivery or a complete lorry load of stock – we can help with any London deliveries you have. We operate a fleet of small, medium & large vans along with HGVs in order to ensure that deliveries can be made in the most economical & environmentally friendly way. We are the best London couriers for a wide range of your deliveries & available vehicles include: electric vans, Euro6 vans, 7.5 tonne, 18 tonne, 26 tonne trucks & urban artics for deliveries being made to built up difficult to reach locations.
London Hiab Hire & Moffett Hire
In addition to providing Large Goods Vehicles or HGVs for London clients, we can also organise Hiabs & Moffetts for any of your London deliveries that require trucks with cranes or lorry mounted forklifts in order to complete the collection or delivery successfully.
To find out how as van couriers in London we can also help with your London heavy goods transport & logistics needs, simply make that quick phone call & within minutes one of our London couriers or HGVs will be dispatched to provide a quick same day collection & delivery of anything from small parcels, documents and important letters to a full artic load of pallets that need an express same day delivery service.
Same Day London Parcel Or Pallet Collection & Delivery
If you need a London parcel courier or pallet courier to collect in London and deliver quickly to an address in London or to another part of the UK contact us now! You can choose a London same day or next day service or have goods delivered nationwide.
In addition to express London courier services, cheap International pallet & parcel deliveries can also be arranged to popular worldwide destinations such as: France, Germany, Poland, Romania, India, Pakistan, USA, Australia & Canada.
GPS Tracked Same Day London Document Deliveries
Not only do we provide a highly professional same day London parcel & pallet delivery service: we also offer class leading GPS tracked same day delivery of important legal documents or letters for solicitors, barristers and other organisations. Our fully tracked vehicles are of course ideal for financial institutions, lawyers & law firms sending important & sensitive legal documents directly to their clients, between firms or for when a tracked London courier is needed to deliver legal bundles directly to courts in London or courts elsewhere in the country.
Dangerous Goods – ADR Couriers For London Deliveries Of Hazardous Materials
Our same day London ADR couriers are usually available for immediate dispatch. So if you need a London courier to deliver hazardous materials or dangerous goods quickly, one of our fully licensed ADR couriers can be quickly sent to ensure your ADR deliveries are completed efficiently & safely throughout London or nationwide.
London Passport Courier Services. Forgotten Your Passport, Car Keys or Laptop?
DTL London Couriers – we can quickly provide an emergency express same day London courier for the delivery of laptops, passports, mobile phones, car keys or anything else. So if you find yourself at any of the London airports without your passport & unable to catch your flight – we may be able to arrange for our same day London couriers to collect your passport & get it delivered quickly enough to avoid you missing your flight altogether. We also regularly help clients that have left car keys or laptops at hotels with express collection & delivery to their home or business address.
When time is less critical & you don't need a same day courier, we can offer a next day parcel delivery & pallet delivery service through parcel or pallet networks at the lowest prices.
We're an independent professional London courier business & parcel delivery company that has been delivering a quality service for more than 25 years. We value customer service and customer satisfaction above all else. So if service matters to you as much as it does to us, simply give us a call today with your delivery instructions and you'll not be disappointed.
Our same day London parcel & pallets couriers are available 24 hours per day & can usually collect very quickly to ensure express delivery of your pallets & parcels. We can also normally have our same day London ADR couriers collect your dangerous goods, including: chemicals & other hazardous materials within 30 minutes in most cases if necessary.

London Couriers' Flat Bed Vehicles For Loads That Need To Be Craned On Or Off & Tall Loads
Flat bed or drop side vehicles are an invaluable part of our fleet – allowing us to transport tall or high loads. Most couriers are restricted to carrying loads below 2 metres in height, but our 3.5 tonne flat beds can carry loads of 2 metres, 2.5 metres, 3 metres, 3.5 metres & even 4 metres depending on the destination. Taller loads may require escort vehicles & extra time to plan routes… so please give plenty of notice and contact us early to discuss the job. If you are looking for the cheapest way to transport tall or high loads in London simply get in touch & we will work with you to help reduce your transport costs. Flat beds are versatile & our 3.5 tonne flat beds are also ideal for London customers when loads need to be craned off or craned on to vehicles. Our Chapter 8 flat beds are also popular for delivery to construction sites, Motorway delivery points and represent an extremely economical option for deliveries from Greater London into London when a crane is needed to offload.
Our standard sameday, same day or same-day London courier service is available at very short notice: so if you need an emergency pallet or parcel delivery we can get a vehicle with you in under 15 minutes on most occasions.
If you need to buy used wooden pallets for the goods you're transporting visit: www.pallets4sale.uk
So when you need a London same day courier, call us today and get your delivery underway. Whether you have pallets, parcels, original contracts or legal paperwork to be delivered you won't go wrong with a quickly dispatched London courier. Need to buy used wooden pallets?
London Courier Services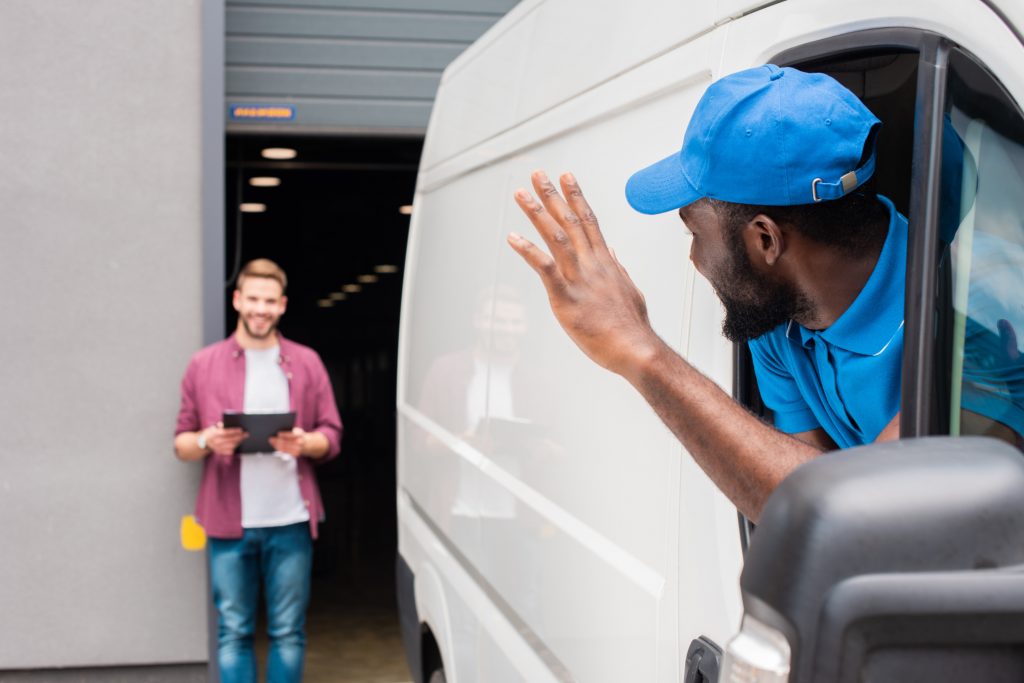 Same day London Couriers specialise in transporting parcels, pallets & other goods around London. We also provide same day delivery of parcels, pallets, documents & letters to the Midlands, the North, Wales & Scotland.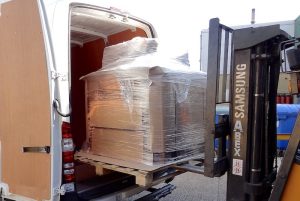 London Pallet Delivery
Our London pallet delivery services are designed to be flexible enough to suit our customers' shipping needs, whatever pallet delivery service is required. International & European pallet distribution services available.
Do You Need Hazardous Materials Delivered In London? Our London ADR Couriers Can Transport Your Dangerous Goods Safely To Any London Or UK Destination.
As reliable London ADR couriers we can provide a complete ADR courier service across London delivering your chemicals or other hazardous materials & dangerous goods. The service can be provided for all UN hazardous goods' classes whether your HAZMAT is on pallets or you just send ADR parcels.
London Couriers has vehicles across London & also around the U.K., so not only can we handle all of your London ADR deliveries – transporting your dangerous goods across the country on a same day delivery service is also simple & cheap. Whether you send ADR parcels or ADR pallets suitable for vans or you need a HGV for bulk ADR deliveries of hazardous materials we can help with London general haulage requirements too.
Flexible & fast London ADR courier & transport services. Single or multiple ADR pallet delivery can be arranged at short notice and we can respond quickly to your urgent hazmat delivery requests & aim to have vehicles on site in under 30 minutes of a call. When you need a London ADR courier for an urgent delivery contact London Couriers 24/7.