Pallet Delivery in London
We Provide a Range of Excellent Pallet Delivery Services In London & Across The UK. From Same Day Pallet Delivery, Next Day Pallet Delivery to Economy Pallet Network Distribution… We've got You Covered.
Choose London Couriers For Pallet Deliveries! We Are Your Ideal partner for Same Day London pallet delivery & National pallet distribution.
Why not choose London Couriers for a host of London pallet delivery services you can depend on. We have well over 25 years of transport & logistics experience delivering goods throughout London & the UK – so when it comes to organising same day pallet collection & delivery in London our London based couriers are completely familiar with the area & will usually collect in under thirty minutes. Thus ensuring your pallet is collected on time & that your pallet delivery is completed quickly and efficiently to almost any destination in London or almost anywhere else in the country.
London General Haulage Services For Your Heavy Goods
Our HGV services include: comprehensive London road transport services along with national and international haulage, same day delivery of full loads or bulk pallets in 7.5 tonne, 18 tonne, 26 tonne, artics & urban artics. All in addition to courier delivery of parcels and other freight such as the transportation of ADR hazardous goods in London or to other locations in the UK & Europe. When you select our London couriers or our hauliers for a direct delivery, you can rest assured that your same day London pallet deliveries are being handled by a professional London courier & haulier who knows exactly what it takes to ensure that items arrive at their destinations as safely and as quickly as possible.
Specialist London Road Transport Services
We can provide a range of vehicles for London deliveries to ensure efficient delivery of your goods & minimise delays due to access issues. We can quickly organise more specialist vehicles such as Moffetts for your London delivery for those occasions when a forklift is needed but not available at the delivery point. Our truck mounted fork lift vehicles can be invaluable under these circumstances. There may even be times when a London delivery requires a HIAB. A crane mounted vehicle such as a HIAB or any other truck with a crane to self-load or off-load can be extremely useful for construction sites etc. imply contact us for any type of delivery in London.
"Our London pallet delivery services are all designed to be flexible enough to suit our customers' varied shipping needs."
Call us for Complete National Pallet Delivery Solutions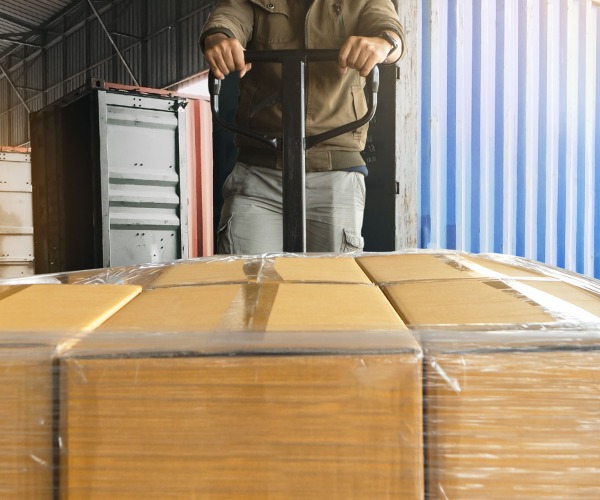 Whatever type of London pallet delivery service is required, we are confident that we can provide a solution for transporting your goods economically & efficiently to all areas of London, the Midlands, Wales, Northern England, Southern England & Scotland. We can deliver single pallets or bulk pallets on a same day delivery service or schedule a delivery at a suitable time for your clients.
Pallet Delivery Services Available From London Couriers
Same Day (Dedicated Vehicle) London Pallet Delivery
Shared Vehicle (Groupage)
ADR Hazardous Goods / Dangerous Goods Pallet Delivery in London
London Bulk Pallet Delivery (HGV's & Full Artic Loads)
We can of course transport non-palletised goods on any of the services carried out in our own vehicles.
London ADR Couriers – Hazardous Goods Pallet Distribution
Our London ADR pallet delivery service means that your hazardous materials either palletised or carried as a loose load can be handled efficiently & securely by our fully qualified ADR drivers. We can arrange same day delivery of your dangerous goods or hazardous materials but if you can book in advance it does help. You can visit our contact page for details on how to get in touch.
Pallet Delivery to London from Scotland, The North of England & The Midlands.
With vehicles situated or active throughout London, Central & Northern Britain and Scotland, we are happy to quote for transporting goods on pallets or as loose loads directly to our London clients.

We operate light haulage vehicles including: micro vans, small vans, medium vans & large vans with tail lifts, curtain sides etc.

For heavy goods vehicles HGV's please call to discuss the job & to get a quote.